Chad Pope
Ph.D. Student (2011-2017)
Current position: Postdoctoral Fellow at the University of Kansas School of Pharmacy, Lawrence, Kansas
---
Education
2000-2004
BSc. in Biochemistry
University of Kansas
2011-2012
Ph.D. Student in Pharmacology
University of Kansas Medical Center (Zhong Lab)
2012-2014
Ph.D. Student in Pharmacology
University of Connecticut
2014-2017
Ph.D. Candidate in Pharmacology
University of Connecticut
Professional Appointments
2004-2005
Manufacturing Technician
Celliance, Lawrence, KS
2005-2011
R&D Core Scientist II
XenoTech, LLC, Lenexa, KS
2017-
Postdoctoral Fellow
University of Kansas School of Pharmacy, Lawrence, KS
Professional Societies
2012-
Member, American Society for Pharmacology and Experimental Therapeutics (ASPET)
2013-
Member, International Society for the Study of Xenobiotics (ISSX)
Honors and Awards
04/2016
The Philip Rosenberg & Steven D. Cohen Graduate Fellowship in the area of Pharmacology and Toxicology
10/2016
A Best Poster Award at the 21st International Symposium on Microsomes and Drug Oxidations (MDO) at the University of California, Davis, CA
Oral Presentations
04/2012
Student Research Forum, University of Kansas Medical Center, Kansas City, KS
Mechanistic differences in liver regeneration after partial hepatectomy and after acetaminophen-induced acute liver failure in mice
11/2015
1st SAPA-CT and UConn Joint Scientific Symposium, Storrs, CT
Long non-coding RNAs as new drug targets
Poster Presentations
09/2013
10th International ISSX Meeting, Toronto, Canada
Pope C, Peng L, Paulson A, Li H, He X, Li L, and Zhong XB. RNA-Seq reveals transcriptional response of coding RNAs and long non-coding RNAs to rifampicin treatment in primary human hepatocytes and HepaRG cells
10/2014
19th North American ISSX Meeting, San Francisco, CA
Tien YC, Pope C, and Zhong XB. Impact of neonatal drug exposure on interindividual variations of P450-mediated drug metabolism
04/2016
2016 Experimental Biology Meeting, San Diego, CA
Tien YC, Piekos S, Pope C, and Zhong XB. 2016. Neonatal phenobarbital exposure results in decreased proton pump inhibition by omeprazole in adult mouse stomach
10/2016
21st International Symposium on Microsomes and Drug Oxidations, Davis, CA
Pope C, Piekos S, and Zhong XB. 2016. The role of H19, a long non-coding RNA, in mouse liver during postnatal maturation
Publications
Guo Y, Pope C, Cheng X, Zhou H, and Klaassen CD. Dose-response of berberine on hepatic cytochromes P450 mRNA expression and activities in mice. J Ethnopharmacol. 2011, 138(1):111-8.
Kazmi F, Hensley T, Pope C, Funk RS, Loewen GJ, Buckley D, and Parkinson A. Lysosomal sequestration (trapping) of lipophilic amine (cationic amphiphilic) drugs in immortalized human hepatocytes (Fa2N-4 cells). Drug Metabolism and Disposition, 2013, 41(4):897-905.
Tien YC, Liu K, Pope C, Wang P, Ma X, and Zhong XB. Dose of phenobarbital and age of treatment at early life are two key factors for the persistent induction of cytochrome P450 enzymes in adult mouse liver. Drug Metabolism and Disposition, 2015, 43(12):1938-1945. PMID:26400395. PMCID:PMC4658495.
Tien YC, Piekos SC, Pope C, and Zhong XB. Phenobarbital treatment at a neonatal age results in decreased efficacy of omeprazole in adult mice. Drug Metabolism and Disposition, 2017, 45(3):330-335. PMID:28062542. PMCID:PMC5325062.
Piekos S, Pope C, Ferrara A, and Zhong XB. Impact of drug treatment at neonatal ages on variability of drug metabolism and drug-drug interactions in adult life. Current Pharmacology Reports, 2017, 3(1):1-9. PMID:28344923. PMCID:PMC5362116.
Pope C, Mishra S, Russell J, Zhou Q, and Zhong XB. Targeting H19, an imprinted long non-coding RNA, in hepatic functions and liver diseases. Diseases, 5(1):11. doi:10.3390/diseases5010011. PMID:28933364. PMCID:PMC5456333.
Song Y, Liu C, Zhang L, Ananthanarayanan A, Beaudoin, M, Pope C, Zhong XB, Li L, and Wang L. H19 promotes cholestatic liver fibrosis by preventing ZEB1-mediated inhibition of EpCAM. Hepatology, 2017, 66(4):1183-1196. DOI:10.1002/hep.29209. PMID:28407375. PMCID:PMC5605402.
Pope C, Piekos SC, Chen L, Mishra S, and Zhong XB. The role of H19, a long non-coding RNA, in mouse liver postnatal maturation. PLoS ONE, 2017, 12(11):e0187557. https://doi.org/10.1371/journal.pone.0187557. PMID:29099871.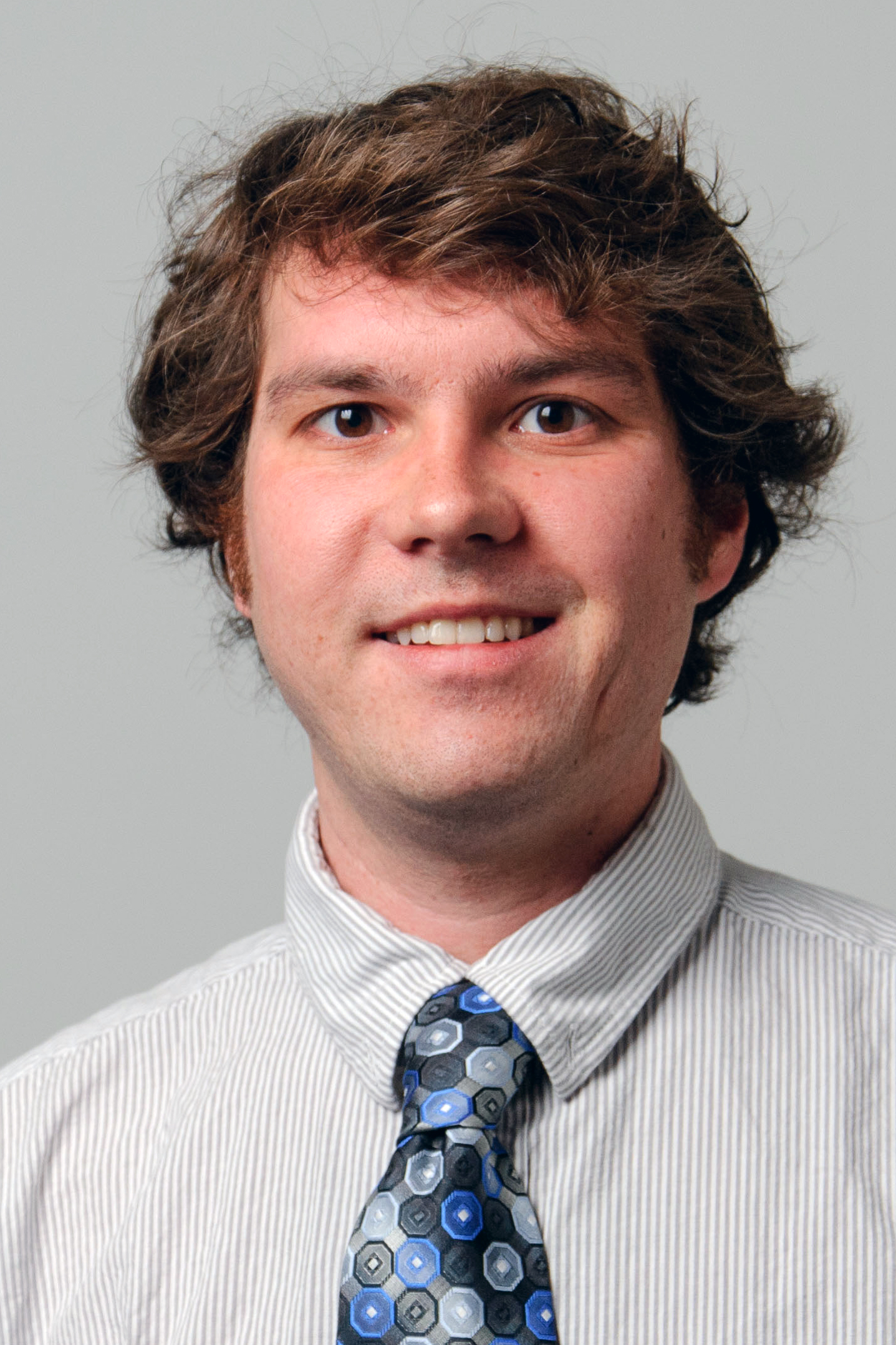 | | |
| --- | --- |
| Email | chad.pope@uconn.edu |
| Phone | 860-486-6803 |
| Mailing Address | Department of Pharmaceutical Sciences, School of Pharmacy, University of Connecticut, 69 North Eagleville Road, Storrs, CT 06269 |
| Office Location | PBB-230A |